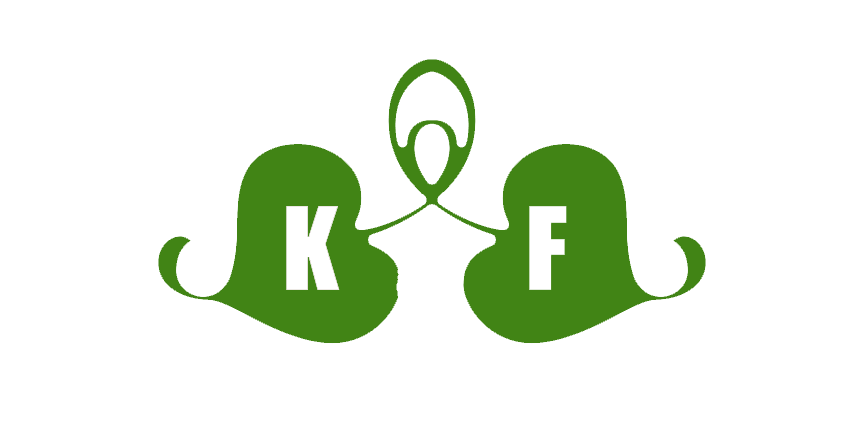 Welcome to Kuzhurfresh farms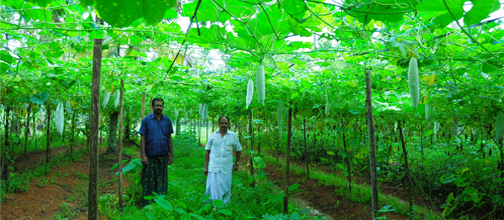 Kuzhur is a farming village with wide variety of vegetables located in the southern end of Thrissur District.The land is blessed with the nearness of Chalakudy river. Paddy, Vegetables and banana are the main farm products. Alamattom vegetable cluster is a registered body under Charitable Societies Act promoted by Agricultural Office ,Department of Agriculture ,Govt of Kerala.The aim of this society is to supply garden fresh farm products from fields to consumers .The farm products are grown under organic methods with the supervision of experts in agriculture science.
Key Specialities
We are following open precision methods and traditional methods for crop production.For consumers of different category we categorize our farmers into three groups.

1. Pure organic farmers

2. Safe to Eat farming farmers with emergency use of safe products

3. Commercial farmers.

We are providing a privilege of knowing what are the inputs used in crop production for consumer safety.


Services
Being a traditional farming belt, Kuzhur is unique for its cheera9Amaranthus0,Chena(Amorphopallus).
This web site will acts as a link between Kuzhur farms and consumers.
Those interested cosumers can contact the farmers of this group and get a clarification of farming practices for ensuring the product quality and make a purchase.
We are providing a platform for consumers to order their needy farm produce in bulk as per their flavor with safe organic practice.

Seasons wise availabilities of products
| | |
| --- | --- |
| Month | Items |
| January | Snap melon, Paddy, Coconut, Snake gourd, Banana |
| Februvary | Snap melon, Cowpea, Bhindi, Coconut,Banana |
| March | Cowpea, Coconut, Snap melon, Paddy,Banana |
| April | Kani Vellari(cucumber), Cowpea, Paddy, Banana |
| May | Cowpea, Paddy, Banana, Amorphophallus, Tapioca |
| June | Coconut, Passion fruits, Pappaya, Rambutan, Banana, Amorphophallus, Tapioca |
| | |
| --- | --- |
| Month | Items |
| July | Coconut, Passion fruits, Pappaya, Rambutan, Bhindi, Cowpea, Banana, Chillies, Tapioca |
| Auguest | Coconut, Banana, Chillies, Bhindi, Cowpea, Ashgourd, Pumpkin, Bitter gourd,Snake gourd |
| September | Banana, Coconut, Bitter gourd, Snake gourd, Cowpea, Bhindi, Paddy, Chillies |
| October | Banana, Amaranthus, Ash gourd, Pumpkin, Coconut, Paddy, Chillies |
| November | Banana, Amaranthus, Ashgourd pupkin, Snake gourd, Bhindi, Cowpea, Paddy |
| December | Coconut, Plantain, Chillies, Cabbage, Cauliflower, Tomato, Amaranthus, Snap melon, Salad cucumber, Paddy |
We encourage order based farm production.We have two poly houses purely growing under organic package. We have our own organic preparations for pest control which is produced in our own biopharmacy.We have a vegetable seedling production for commercial plots as well as homesteads. Enjoy Tasty and healthy food from us for your long life. Alamattom Vegetable growers Association Kuzhur
Our Gallery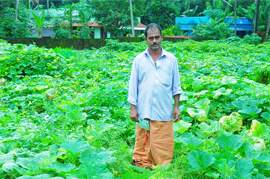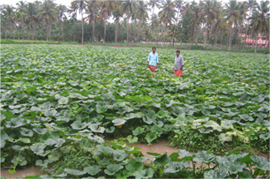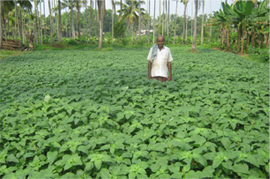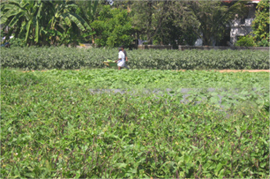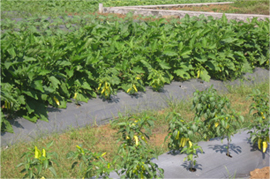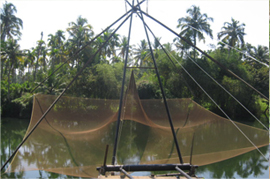 Contact
Secretary
Alamattom 'A' grade Vegetable Cluster
Parappuram
Kuzhur.P.O
Pin 680734
Mobile : 9745400302 , 9497070659